Danish cardiovascular research granted 24 million DKK
Research in cardiovascular disease and treatment has been granted 24 million DKK by the Danish Cardiovascular Academy.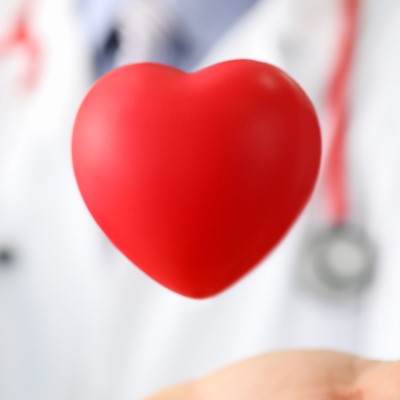 The Danish cardiovascular research field has received a vitamin injection of 24 million DKK which the Danish Cardiovascular Academy has granted 21 innovative research projects in early June.
— As we received almost 140 high quality applications, our grant committee faced a challenging task in selecting the 21 most promising research projects. The projects span widely from topics on molecular mechanisms to clinical projects and population studies. I look forward to following their contribution to our understanding and treatment of cardiovascular disease, says Christian Aalkjær, Executive Managing Director, DCAcademy.
Denmark delivers world-class research
Of the 24 million DKK that DCAcademy is granting this year, the Danish Heart Foundation is contributing with 6 million DKK.
— We are very happy to once again be influencing cardiovascular research in this country in such a significant way, tells CEO of the Danish Heart Foundation, Anne Kaltoft.
— Within the cardiovascular field, Denmark delivers world-class research. Every year, Danish researchers present ground-breaking results which in many cases has significance for treatment of cardiovascular disease on a global scale.
With an increasing survival rate, around 524.000 Danes live with cardiovascular disease today.
— We need research that enables us to continuously prolong the lives of patients with cardiovascular disease as well as offer individual treatment solutions, says Christian Aalkjær.
Research projects ranging from topics on proteins and genetics to heart failure and medication
One of the granted research projects is a clinical study investigating the difference between morning and evening medication. Another project examines the genetic background of ventricle flutter at acute infarct.
In addition, DCAcademy also supports epidemiological studies. E.g., how can we use artificial intelligence to improve data on heart failure, or is there a correlation between cancer and the risk of cardiovascular disease?
This is the second time that DCAcademy grants scholarships. Supporting basic research was also important this time. One project will for instance teach us how glycolysis of a critical protein in the kidneys (megalin) impacts kidney disease and cardiovascular disease. Another project examines how protein misfolding and polymerised proteins are significant in the development of aorta aneurisms.
This year, DCAcademy supports:
13 PhD projects

Four 2-year full-time postdoctoral fellowships

Four 5-year clinical part-time postdoctoral fellowships
The Danish Heart Foundation co-finances six out of the total 13 PhD projects as well as the four clinical part-time postdoctoral fellowships. Altogether, 24 million DKK in funding is awarded.
PhD grant recipients:
Andrietta Sofie Grenzmann, University of Southern Denmark

Mélodie Jil Schneider, University of Copenhagen

Stephanie Thuy Duong Pham, University of Southern Denmark

Marlene Schouby Bentestuen, Aarhus University

Asli Bahar Topaktas, University of Copenhagen

Signe Amalise Wolthers, University of Copenhagen

Peter Engel Thomas, University of Copenhagen

Sofie Dannesbo, University of Copenhagen

Filip Jurijevitj Gnesin, University of Copenhagen

Dung Nguyen Riis, Aarhus University

Josephine Maria Kanta, University of Copenhagen

Jan Walter Dhillon Shanmuganathan, Aalborg University

Milad Hasani, Aalborg University
Postdoctoral grant recipients:
Gustavo Luis Tripodi, University of Southern Denmark

Nicklas Vinter, Aalborg University

Laura Alonso Herranz, Aarhus University

Carolin Sailer, University of Copenhagen

Kevin Kris Warnakula Olesen, Aarhus University Hospital

Johannes Grand, Rigshospitalet & Bispebjerg Hospital

Charlotte Glinge, Rigshospitalet

Manan Pareek, Rigshospitalet Herlev & Gentofte Hospital