DCAcademy Winter Meeting
The DCAcademy Winter Meeting in Malaga is a four-day meeting for postdoctoral fellows where you will gain a broader global scientific perspective on cardiovascular research and increase your transferable skills within publication and communication.
Info about event
Time
Sunday
27

March 2022,

at 17:30
- Wednesday
30

March 2022,

at 13:00
Location
Higuerõn Hotel, Malaga, Spain
Organizer
DCAcademy - Emil Toft Brøndum: etb@biomed.au.dk
Thursday
10

February 2022,

kl. 23:59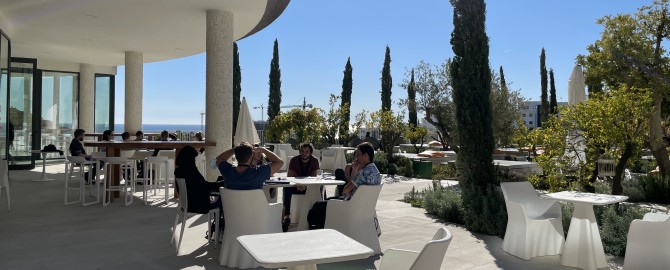 At the meeting you can look forward to scientific lectures by Danish and international experts. Furthermore, you will be able to train your presentation techniques, broaden your career horizon, present and get feedback on your research and be inspired to your personal development.
The meeting offers:
Keynote talk on the future of cardiovascular research in a global perspective
Discussion of the perils of publication with the editors in chief of Acta Physiologica and Journal of General Physiology
Work with fellow peers on the issues of global applicability of research in the Winter Meeting challenge
Presentation on how to present using infographics
Knowledge on how to improve your citations trough SoMe
Workshops on career and personal development
Possibility to refine your personal presentation skills
Network with fellow peers and international speakers
Workshops on infographics prior to the meeting:
Prior to the Winter Meeting you will be invited for online workshops on how to do infographics, as all posters must be presented in the infographic style. At the meeting professional infographic designers will give individual feedback. There will also be an online workshop to prepare the participants for the challenge work, where you in groups will work on global perspectives.
Who can attend?
Postdoctoral researchers and clinicians on a postdoctoral level working within any field of cardiovascular diseases.
Sign up no later than 10th February 2022 and meet other cardiovascular research and network with new and old colleagues in a relaxed, informal and beautiful venue.
Please note, that number of seats is limited to 30. The seats are allocated on a first come, first served basis.
Confirmed scientific speakers:
Prof. Hans Erik Bøtker, Vice- Dean at Aarhus University
Prof. Pontus B. Persson, editor in chief of Acta Physiologica
Prof. David Eisner, editor in chief of Journal of General Physiology
Prof. Hugues Abriel, co-director Institute of Biochemistry and Molecular Medicine, University of Bern
Venue: Higuerõn Hotel, Malaga, Spain.