Winter Meeting 2023 – how was it?
A snow white destination -Isaberg in Sweden was the venue of this year's winter meeting 7-10 March. Cardiovascular hotspots such as inflammation and SGLT2 were on the agenda. Physiological experiments contributed to the entertainment as well as a challenge on how to pitch research to the media.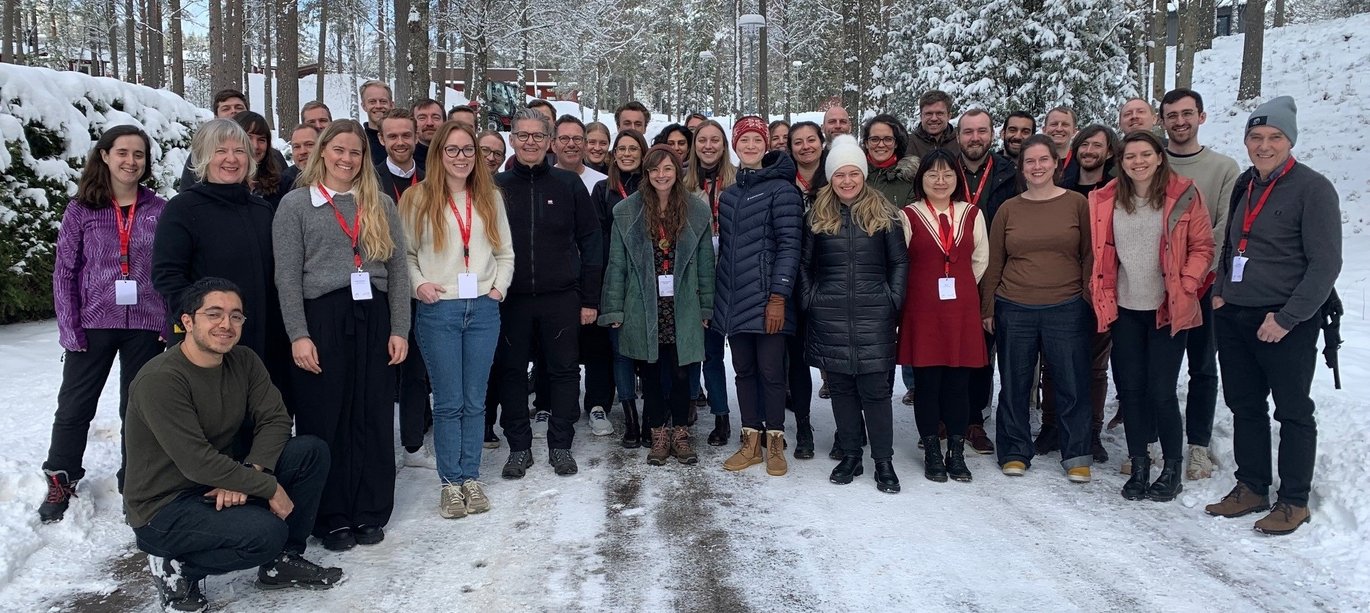 This year's DCAcademy Winter Meeting started off a cold morning in Aarhus where the first 20 people jumped onto the bus with the destination Isaberg in Sweden. More people joined in Odense, where breakfast was served and then a large group was ready in Copenhagen.
Good lectures on cardiovascular hotspots were on the agenda
We sang songs on the bus to our destination – more sailor songs have been suggested for next year. Our director, Christian Aalkjær is keen on that idea. Once we got to Isaberg, good lectures on cardiovascular hotspots such as the role of inflammation and cardiovascular effects of SGLT2 inhibitors and GLP1 agonists were on the agenda. A captivating evening lecture on how TAVI (transarterial valve implantation) came to life by Prof. Henning Rud Andersen entertained us as well.
People jumped into a lake in the name of science
A session with physiological experiments contributed to the team spirit of the group. The hemodynamic consequence of heat vs. cold stressors were tried in real life and recorded thanks to several volunteers sliding into the lake directly from a sauna floor. Regulation of contracting muscle blood flow was also among the experiments.
Participants learned how to pitch their projects to the media
The challenge of this year's meeting was to prepare a pitch of a case or project which the participants have worked with. Podcasts, newspapers, a TV transmission, a TV show for children were among the media which the participants chose for their dissemination.
"I heard fantastic pitches of interesting projects and I am very impressed with the output of the participant's challenge work," says Christian Aalkjær, Executive Managing Director, DCAcademy.